LIMITED EDITION
2022 ACTE CareerTech VISION Travel Umbrella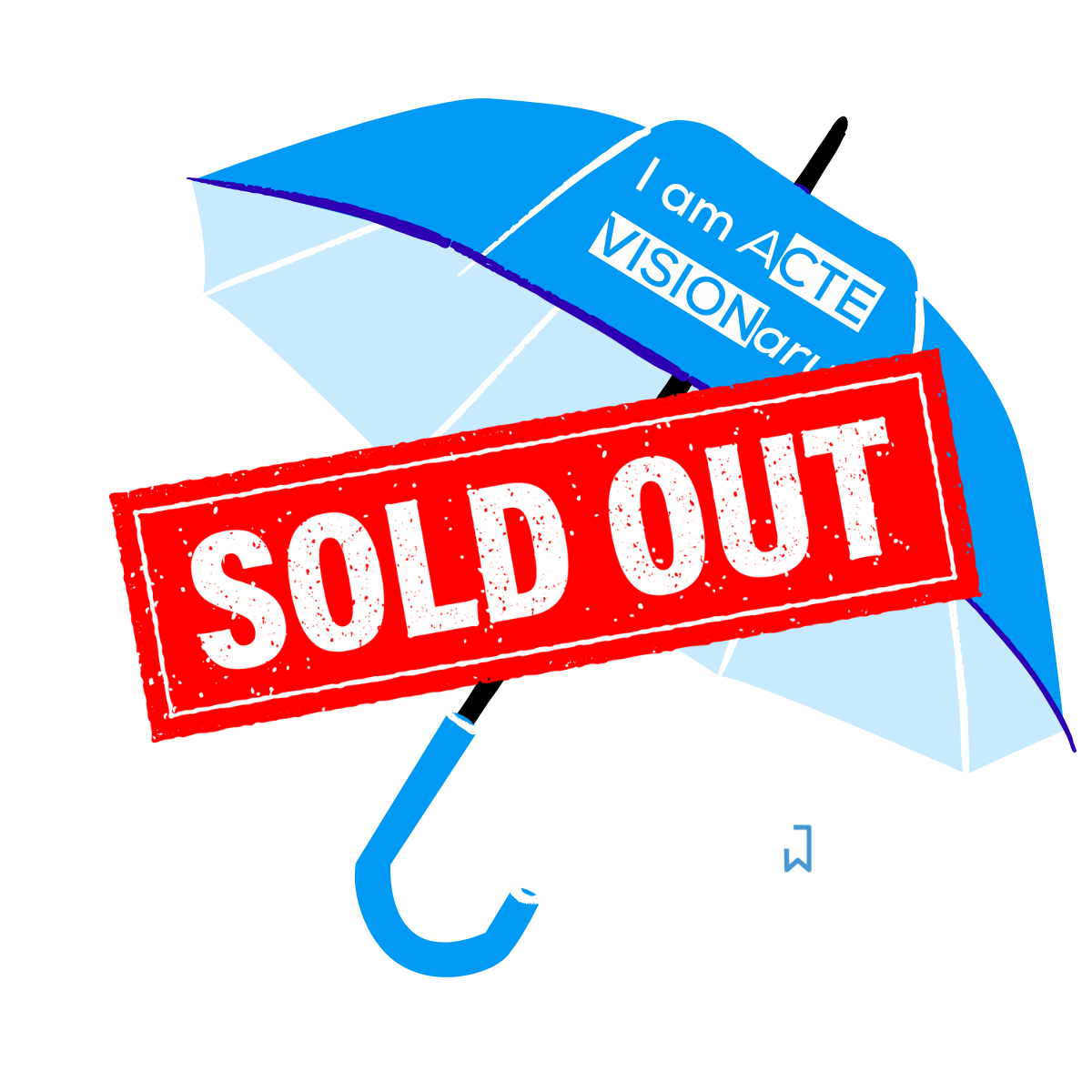 Update: ALL UMBRELLAS HAVE NOW BEEN CLAIMED, but more stock may become available during the conference.
Join the Wait List to be notified.
Commemorate the 2022 CareerTech VISION conference with one of 150 limited-edition "I am aCTE VISIONary" umbrella.
Last year, they sold out within an hour.
Reserve yours now & pick it up at the Las Vegas Convention Center in December.
Limit 1 umbrella per person
Join the Waitlist
All umbrellas have now been claimed, but complete the form below to join the wait list and we'll notify you on Friday, 12/2 as umbrellas become available.
Bonus: You'll also be given an extra entry in the MajorClarity raffle.
Picking up your travel umbrella
Once reserved, your umbrella can be collected during the CareerTech VISION Expo at booth 921 (MajorClarity).
The Expo Hall is open:
Thursday, December 1, 10:00 am - 4:30 pm

Friday, December 2, 9:00 am - 12:00 pm (please pick up by noon; we'll release the unclaimed umbrellas to the wait list from 12-3pm)
at North Hall 2 in the Las Vegas Convention Center.
Questions? Contact us at info@majorclarity.com.
Umbrellas unfortunately cannot be shipped and must be picked up at booth 921.