NEW: The final 2022-23 ISM Grant application deadline has been extended to 3/31 - Complete the form below for sample language if you're planning to include MajorClarity in your grant application.
Tennessee Middle School
CTE Career Readiness Courses
Aligning academic planning with student interests begins with middle school career exploration.
Use this free pacing guide and grant application language to build career readiness courses with MajorClarity that fulfill the
Middle School CTE Course Standards
outlined by the Tennessee Department of Education.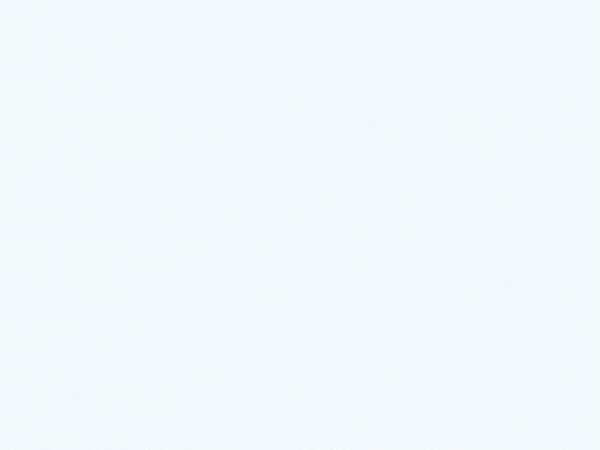 Why Tennessee Districts are Using MajorClarity for CCR
Richard Skipper,
Director of CTE, Coffee County Schools
Career and college readiness, all in one place
MajorClarity brings career exploration, course planning, work-based learning, micro-credentials, and postsecondary (college and career) planning into one student-driven platform.
It's the only comprehensive CCR platform in the market that was designed to be career-first for all students.

Meaningful Career Exploration that Drives Academic Planning
MajorClarity content focuses on engagement: from interactive career test-drives to video interviews from experts and competency-based micro-credentials, the platform puts career exploration at students' fingertips.
This activity drives career planning, nudging students down the full pathway from exploration to academic and postsecondary planning.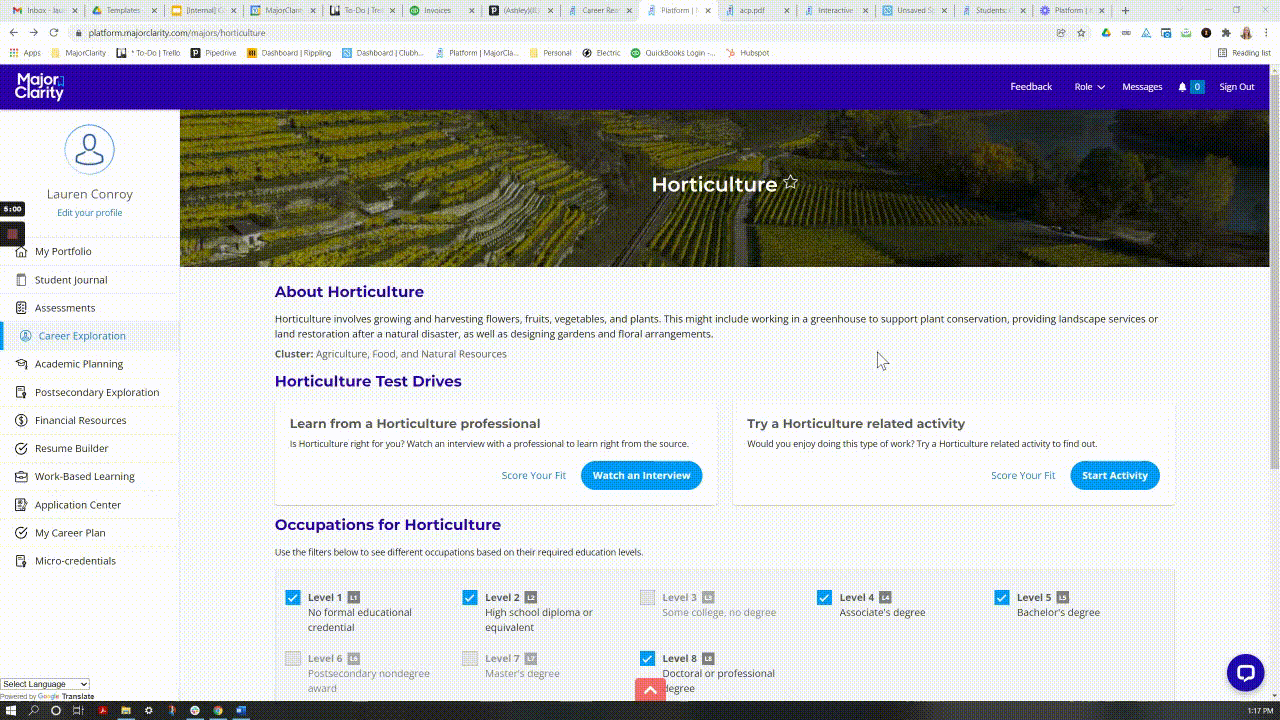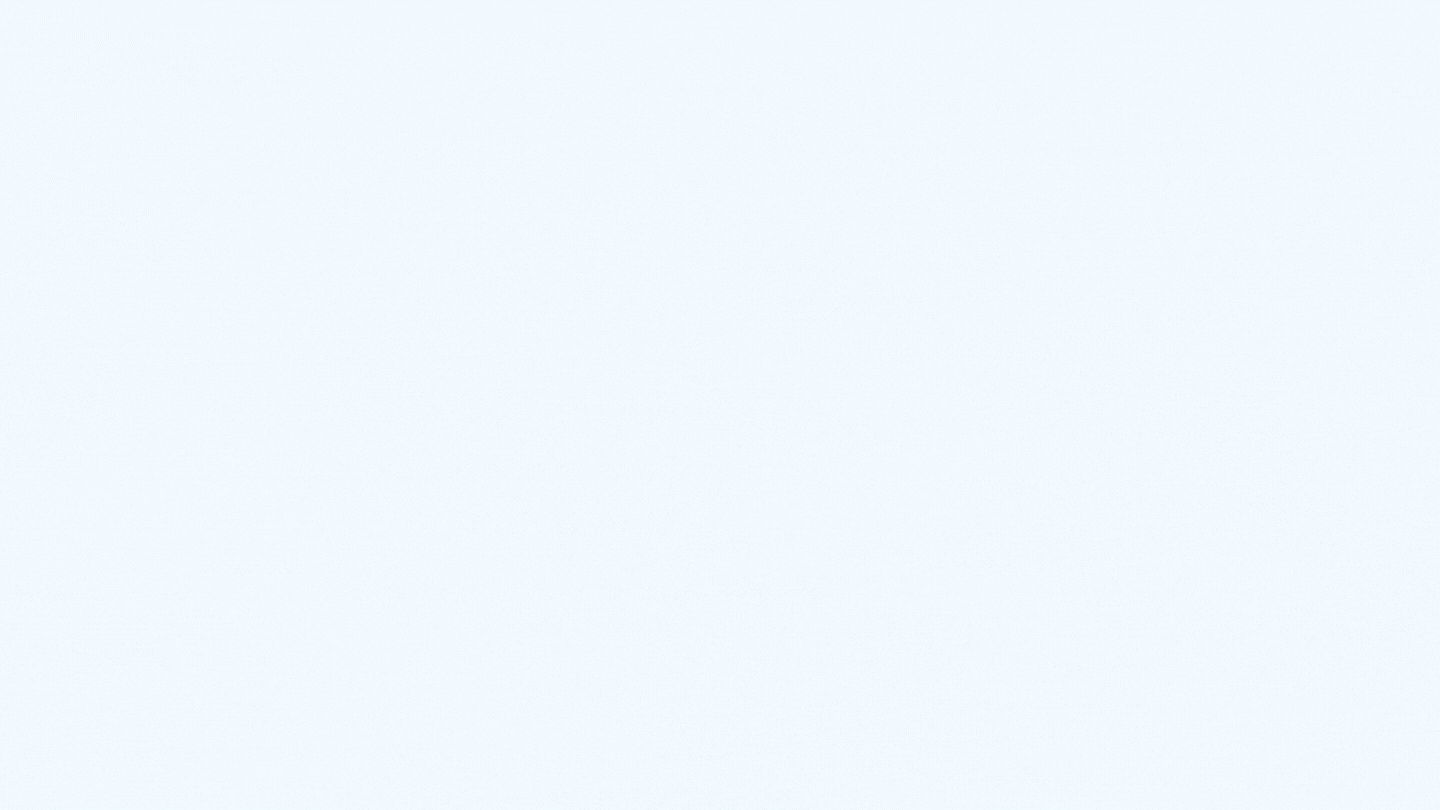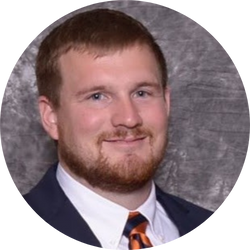 Jake Hammond,
CTE Director

"Having all of our career readiness in one place in MajorClarity made a huge difference—and the single sign on was big for us."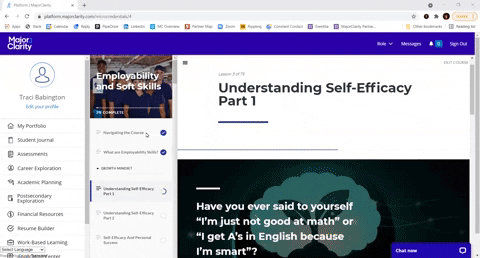 Preparing Students for Work-Based Learning
Connect students to relevant career experiences and internships through an optional Work-Based Learning database—and prepare them for their experiences with the on-demand Soft Skills student micro-credential
Coordinating Postsecondary Applications
Connect students to financial aid information, manage transcript requests for Common App, and help students make aligned postsecondary plans all in one place.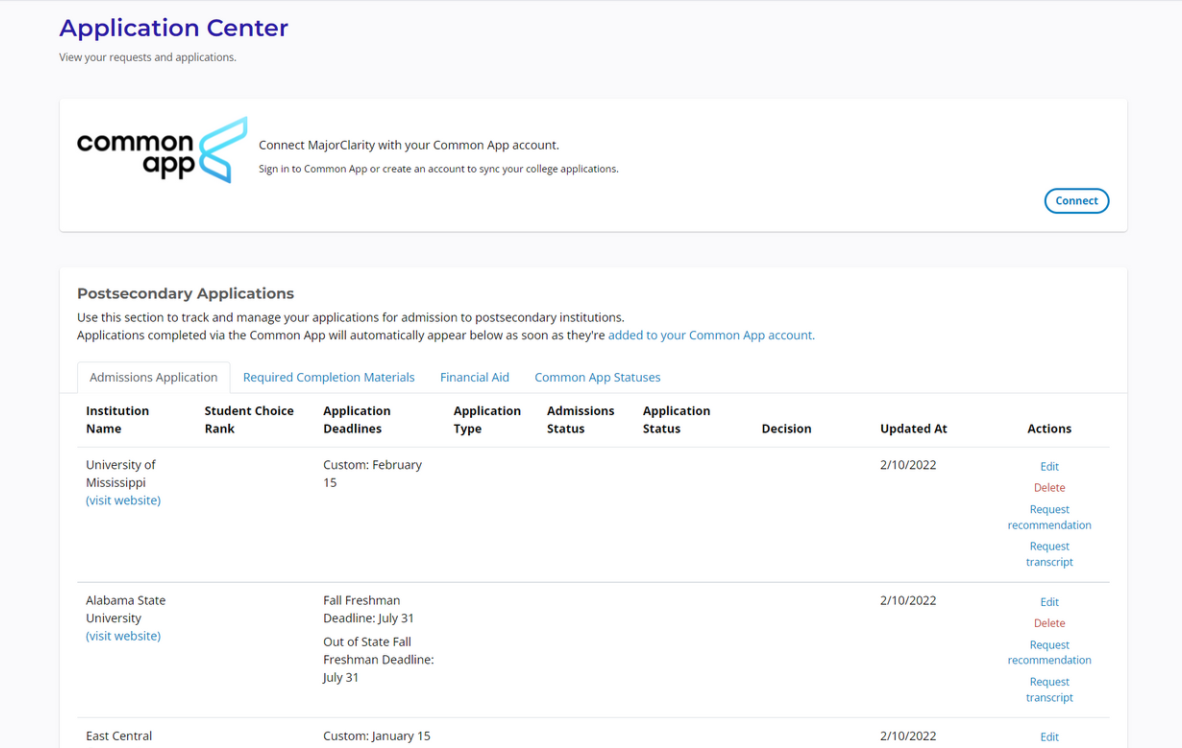 "Having a digital platform is a much more manageable process for my team, but it also puts

students in the driver's seat

. What we like most is the career path simulation activities—

this really drives the planning process in our district

. The last program we used had some video and activity content, but not like this. Our students had to do a lot of digging. With MajorClarity, they can log in, research, compare, and save post-secondary opportunities—

all in one spot

."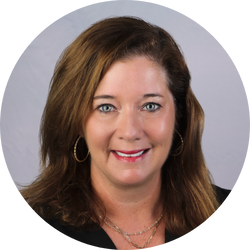 Ginger Jones,
Director of Counseling