ACTE CareerTech VISION 2022: Where you can find MajorClarity
The ACTE CareerTech Vision 2022 Conference is approaching quickly! We're excited for this year's event and are looking forward to seeing old friends and making new connections.
Here's where you can find us:
Join us at these Concurrent Sessions & Exhibitor Workshops:
Exhibitor Workshop: Assessing your Career Readiness Efforts
Thursday, 12/1 from 12-1pm PST - ⏰ 🗓️ add to your calendar
Expo Hall, North Hall 2 in the Las Vegas Convention Center

Career readiness is evolving at a breakneck speed and meeting the needs of students, parents, and local workforce requires dramatic organizational shifts. After more than a decade of CCR investment, what progress have K-12 school districts made in realigning career readiness for all students?

During the session, learn how to benchmark your district's career readiness programs against national best practices using free, open-source tools from the CCR Benchmarking Initiative. Review 9 key trends from 2022 benchmarking data across 140+ districts. Learn how to improve your district's performance and prioritize CTE programming and career readiness efforts.
Concurrent Session: Building a Network of Career Readiness Champions
Thursday, 12/1 from 2-2:45pm PST - ⏰ 🗓️ add to your calendar
Room N 245 in the Las Vegas Convention Center

Learn how Virginia Beach City Public Schools (VBCPS) has built a student-driven Academic and Career Planning (ACP) model that connects self-exploration, career exploration, and skill development towards personalized student goals. Get tips for breaking down silos between CTE and counseling to build a network of career readiness champions that includes parents, teachers, counselors, and workforce partners. Walk away with strategies for integrating career readiness into existing curriculum.

Exhibitor Workshop: Career-First: Moving Beyond College-For-All
Friday, 12/2 at from 11am-12pm PST - ⏰ 🗓️ add to your calendar
Expo Hall, North Hall 2 in the Las Vegas Convention Center

"What do you want to be when you grow up?"—simple enough to ask, but how do you guide students to make choices based on their answers? Most districts aspire to connect academic planning and course selection to students' career interests but struggle to put into practice.

Learn how districts are increasing CTE enrollments, leveraging career "test-drives" to give kids a low-stakes taste of career pathways, and building career exploration into each grade level. Discover strategies for creating a district-wide network of champions using the teacher advisory model to create alignment between CTE and counseling departments.
Visit us in the Joint Hospitality Room & Get a Professional Headshot 📸
Room N232 in the Las Vegas Convention Center
On Friday, 12/2 from 10am-4pm, we're sponsoring the joint hospitality room for four of the ACTE Divisions (Career Counseling, New & Related Services, Work-Based Learning, and Administrators).

Join us for free refreshments, snacks, activities, and to take the CCR Benchmark Self-Assessment activity. There will also be a photographer in the room taking complimentary professional headshot photos!

👉 Some time slots will be busy. Pre-register for your headshot now!
Chat with us about your CCR Efforts at our Booth [#921] in the Expo Hall
Expo Hall, North Hall 2 at Booth #921 in the Las Vegas Convention Center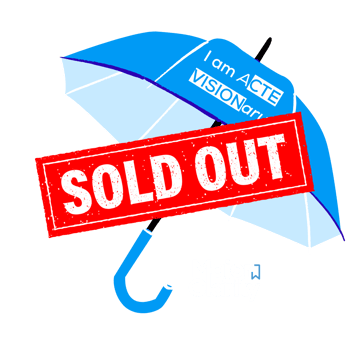 We'd love to hear about the career and college readiness efforts in your district and your hopes for the future! Visit us for some conversation, free swag, and (of course) a raffle! We'll be drawing raffle winners daily—so the earlier you stop by, the better your odds.

We're also giving away limited edition travel-sized umbrellas—but since this item is limited, you must register in advance and pick up your umbrella at the booth during the conference.
☂️ UPDATE: Join the waitlist for the limited-edition "CTE Visionary" travel umbrella
MajorClarity Partner Districts: Stop by the booth to pick up a custom MajorClarity Partner and/or MajorClarity PowerUser ribbon for your conference badge!
Can we interest you in a cup of coffee?
Starbucks in the Las Vegas Convention Center (or your preference!)
Our team works with 550+ school districts across the country to support career exploration, academic & career planning, and postsecondary decision-making.

If you're a district leader managing career and college readiness for students, we'd love to buy you a cup of coffee and compare notes.
🔍 Learn more about MajorClarity & see a platform walkthrough